CUSTODIAN OF PUBLIC RECORDS, Shawna Gugliuzza, Town Clerk | clerk@townofcallahan-fl.gov
Town of Callahan, Florida, PO Box 5016, 542300 US Highway 1, Callahan, Florida, 32011 | Phone: (904) 879-3801 | Fax: (904) 879-6151
Please make public records request to the Town Clerk at clerk@townofcallahan-fl.gov. E-mail Contact for Town of Callahan – Under Florida law, e-mail addresses are public records. If you do not want your e-mail address released in response to a public-records request, do not send electronic mail to this entity. Instead, contact this office by phone or in writing.
---
---
The Florida Small Business Emergency Bridge Loan COVID-19 
The Small Business Owner's Guide To The CARES Act
Public Service Loan Forgiveness (PSLF)
Updated NE Florida COVID 19 Business Guide
Northeast Florida Quarterly Program Report
Northeast Florida Quarterly Highlights
Click on the above links more details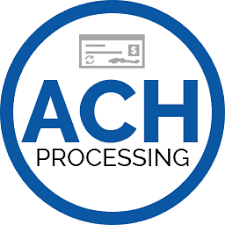 ACH Payment Option is Now Available to Pay Your Bill
Please find the ACH Debit Authorization form on the following page for you to print and complete. Brook Brandt can make additional copies of it for each of your water accounts. Once filled out, you can either scan it in and send it back to her @ water@townofcallahan-fl.gov or bring it by the office. She does recommend that you mark the "variable amount withdrawn" in the middle section of the form on the left side. You will still receive your bill as normal. This will allow you to view it for any abnormalities (i.e. high usage, no usage) before the payment is processed. The funds will be drawn out on the 15th of the month from your specified checking or savings account or the last business day prior to the 15th in the event of the date falling on a weekend or holiday. There is no fee for this service. If you have any other questions or concerns, please call Brook at 904-879-3801, Ext. 201
SAND AND THE BAGS ARE LOCATED BEHIND TOWN HALL FOR THE COMMUNITY!
TO HELP PREPARE FOR HURRICANE IAN.
    THE WEST NASSAU HIGH SCHOOL ROTC HAS OFFERED TO HELP THE COMMUNITY, TO FILL THE BAGS
                                                                      TOMORROW
 SEPTEMBER 28, 2022, STARTING AT 8:00AM
                                                                                                                                               THANK YOU WNHS ROTC!!
Town Hall will be closed Wednesday September 28, 2022 @ Noon until Monday October 03, 2022 @ 8:00am due to Hurricane Ian. Sandbags will still be available behind Town Hall while supplies last. If you need assistance from the Town while the office is closed, please contact Mike Williams the Town Manager @ (904) 838-8724. If you are seeking a shelter, please contact Nassau County Emergency Management at (904) 548-4980.
Callahan Middle School is a pet friendly shelter and will open at Noon September 28,2022